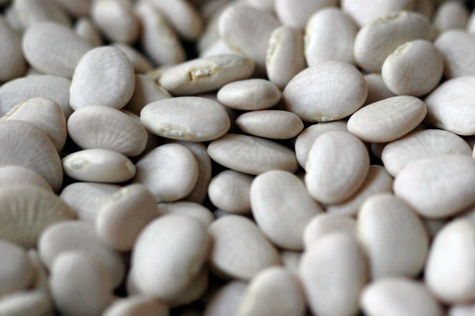 lima beans. ugh THOSE were the worst! 
I can remember sitting at the kitchen table pushing the remainder of my meal (vegetables, most likely, lima beans) around my plate with my fork, as a kid. mom would tell me I had to eat them all. but why? I ate everything else on my plate, everything that tasted good, duh. wasn't that enough?
sometimes I would make up the excuse that I was full, just so I didn't have to eat them. I mean, I might not be STUFFED but sufficiently full (I just didn't want those damn vegetables).
HOWEVER, throw some dessert in there as an incentive…. and I would find away to get those veggies off my plate…. (aka the family dog).
I mention this story as it relates to life now, as an adult. Not specifically the veggies part, well kinda, I have learned to love them, in a "regular" kind of way. they do keep things moving. but that's a different post. what I'm talking about is the idea of doing things we don't ALWAYS want to do but there is reward, afterward.
take for example, my life (because, well this is my blog after all). the last 6 months have been a bit constipated. I made plans, big-life-altering plans. I was gonna DO IT! I was gonna jump feet-first into life! I'm talking the South Beach move for those of you who are lost….. and then life said "uh, no, no your not…."
loosing a job, loosing an apartment, loosing independence, I thought I had lost it all! … hence the last few posts of being lost and in-transition. it seemed no matter what path, idea, or vision I craved — it felt forced. perhaps I was chasing the wrong ideas: money vs passion or passion vs reality. either way, I wasn't LISTENING.
I didn't know HOW to listen.
finally, I gave in. I didn't want to. I didn't know what to listen for. I felt defeated and broken…. there was nothing, no plan, no get out jail free/"haha, that was funny" card. all I could do was go through the motions. it hurt my ego, for sure.
no more dessert for this kid… just a solid-heaping plate of veggies for dinner. gross.
no butter. no salt. no pepper. just raw (maybe steamed) veggies.
I cried, I pushed it away, just like a kid who only wants dessert. I wanted to live MY life the way I wanted to live it. I wanted dessert first, second and third…. I just wanted it to be awesome and perfect, the way I had envisioned. I wanted to be that girl. the girl who's world was perfect and everything *just* happened, perfectly, overnight.
we all laugh at *that girl. because she doesn't exist. even the girl we THINK had it happen to, doesn't think it happened that way.
the point is: we ALL have to eat our veggies. we have to do THOSE things we don't want to do, in order to be successful. I had been putting off ALL of those things I didn't want to do. I hadn't ate my veggies in a LONG time and life was pretty backed-up.
so, I'm learning to enjoy my veggies. can't say I love them, yet… but I am learning AND I'm listening!
…maybe *that* girl just ate her veggies before anyone noticed…. ugh, she's so smart. i kinda hate her.